Welcome to Dayton Bed Bug Control
Serving the Dayton Ohio Area
Dayton Bed Bug Control is a locally-owned pest control company with a special focus on environmentally-friendly bed bug control. Our family is now in its second generation of providing high-quality pest management services to the people of Dayton and the surrounding area.
Jarrod's Corner
News and Special Offers
---
Bee and hornet season is here. Unsure what a hornets nest looks like? Follow this link to see...
https://plus.google.com/111540520273610252865/posts/ASWNRHb8hFk
by Jarrod Kelley
Aug 18, 2018 08:49:10 am.
Here are a few pics from heat treatment performed in Kettering today.
https://plus.google.com/111540520273610252865/posts/DUcTzGPhGB3
by Jarrod Kelley
Aug 13, 2018 11:36:18 am.
Flea season is in full swing. Are these bloodsuckers invading your home?
https://plus.google.com/111540520273610252865/posts/jgBDWfyRSQQ
by Jarrod Kelley
Aug 09, 2018 04:16:43 pm.
Here is a photo from another heat treatment performed near downtown Dayton today.
https://plus.google.com/111540520273610252865/posts/TxEa4DMUabN
by Jarrod Kelley
Aug 08, 2018 10:28:56 am.
Here is a handy reference guide put out by OSU's entomology department. If you think you have bed bugs or aren't quite sure what one looks like, here a good place to start!
https://plus.google.com/111540520273610252865/posts/XPCufpJV5XD
by Jarrod Kelley
Aug 07, 2018 10:28:18 pm.
Termites are still busy during this hot summer. Did you know this insect never sleeps? They are working 24/7 looking for food (i.e. your house)!
https://plus.google.com/111540520273610252865/posts/SKAo8sSvjsX
by Jarrod Kelley
Jul 26, 2018 02:58:09 pm.
Here are some unwanted guests found at a customers home in Fairborn today. Follow the link below to see what termites can do!
https://plus.google.com/111540520273610252865/posts/RXrXivrXPPN
by Jarrod Kelley
Jul 25, 2018 02:33:45 pm.
Bed bug extermination is best left to the professionals. Experience and proper equipment go a long way in protecting you and your home. Check out this article if you need any further proof!
by Jarrod Kelley
Jul 24, 2018 11:29:16 am.
Please take a look at the link below. It give a little insight to the effectiveness of our termite bait system!
https://plus.google.com/111540520273610252865/posts/1AcQwGX2KZg
by Jarrod Kelley
Jul 23, 2018 03:28:16 pm.
We are happy to announce that we have been named a "Best of Home Advisor" service provider for 2018. We love working with this wonderful company!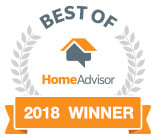 by Jarrod Kelley
Jun 27, 2018 09:27:10 pm.
Termites cause more than $5 billion in damage annually, and spring means termite season. If you haven't had your home inspected recently or suspect you may have termites, call us today to schedule a free inspection.
by Jarrod Kelley
Apr 01, 2018 09:23:14 pm.
Termite season has arrived. Call today if you need a free inspection. Here is a link to a treatment we completed in Dayton.
https://plus.google.com/111540520273610252865/posts/5LrBBSBFyF6
by Jarrod Kelley
Feb 28, 2018 07:30:19 pm.
The dramatic rise of bed bugs that we've witnessed in the past decade convinced us that the people of our region needed a company that would take the time to become experts in all aspects of bed bug elimination.
Bed bugs are unlike any other pest problem, and effective bed bug extermination requires a detailed understanding of their life cycle, biology, and habits. When the "bed bug renaissance" took the pest control industry by surprise, even seasoned exterminators found that they had to "go back to school" and invest in new products and equipment in order to provide high-quality, reliable bed bug elimination.
At Dayton Bed Bug Control, we've made that investment, and now we're ready to serve you with the highest-quality, most effective bedbug-control services available, using environmentally-friendly technology that minimizes or eliminates the need for insecticides.
Heat Treatment for Bed Bugs
One of the most exciting services we offer is bed bug control using heat treatment. After years of testing, we've become convinced that for most folks, heat treatment is the preferred method of bed bug control, and we've invested in state-of-the-art, purpose-built, computer-controlled equipment to make sure that it's done right. You can read more about it here, but here's the abridged version of why we like using heat to control bed bugs.
Our family has always been committed to an environmentally-sound approach to pest control commonly known as IPM, or Integrated Pest Management. IPM is a scientific method of pest control that, among other things, seeks to minimize or eliminate the use of pesticides in favor of non-chemical control methods. It actually had its origins in agricultural pest control, but we were early adopters of IPM for structural pest control.
When the "Bed Bug Renaissance" began about a decade ago, it took us all by surprise. Most exterminators in the United States had never even seen a bed bug in real life. We all had to literally go back to school to learn how to kill them. And what we learned was that it took an awful lot of chemicals to effectively eliminate a bed bug infestation.
We didn't like that; and so we started looking for a better way.
The better way turned out to be heat. Using heat to kill bed bugs eliminates the need for insecticides in most cases, and minimizes it in the rest. It also makes it easier for customers to prepare for the bed bug treatment because only living things and very heat-sensitive items (candles and crayons, for example) need to be removed from the house.
You can learn more about the advantages of heat treatment for bed bugs here, or just contact us to arrange a no-obligation consultation.
Other Pest Control Services
In addition to effective bed bug control, we also continue to offer the comprehensive set of pest control services that our family has been providing to the people of Central Ohio for more than two decades, all delivered with the emphasis on honesty, integrity, and quality that have earned us the trust of an entire generation of loyal customers.
Our services include:
As a locally-owned, family business, we have no "home office" to answer to. That means that we're able to develop individualized plans to suit the needs of every customer. In addition, when you hire us to do your pest control, you know that the owner's only a phone call away. We live here. We like it here. And we're here to stay.
Please take your time exploring our site, or contact us for a prompt, professional consultation regarding any pest problems you might be experiencing.
Thanks for your interest in Dayton Pest and Bed Bug Control!
Hours of Operation
Our office hours are 9:00 a.m. to 6:00 p.m. Monday through Friday, and 9:00 a.m. to 1:00 p.m on Saturday.